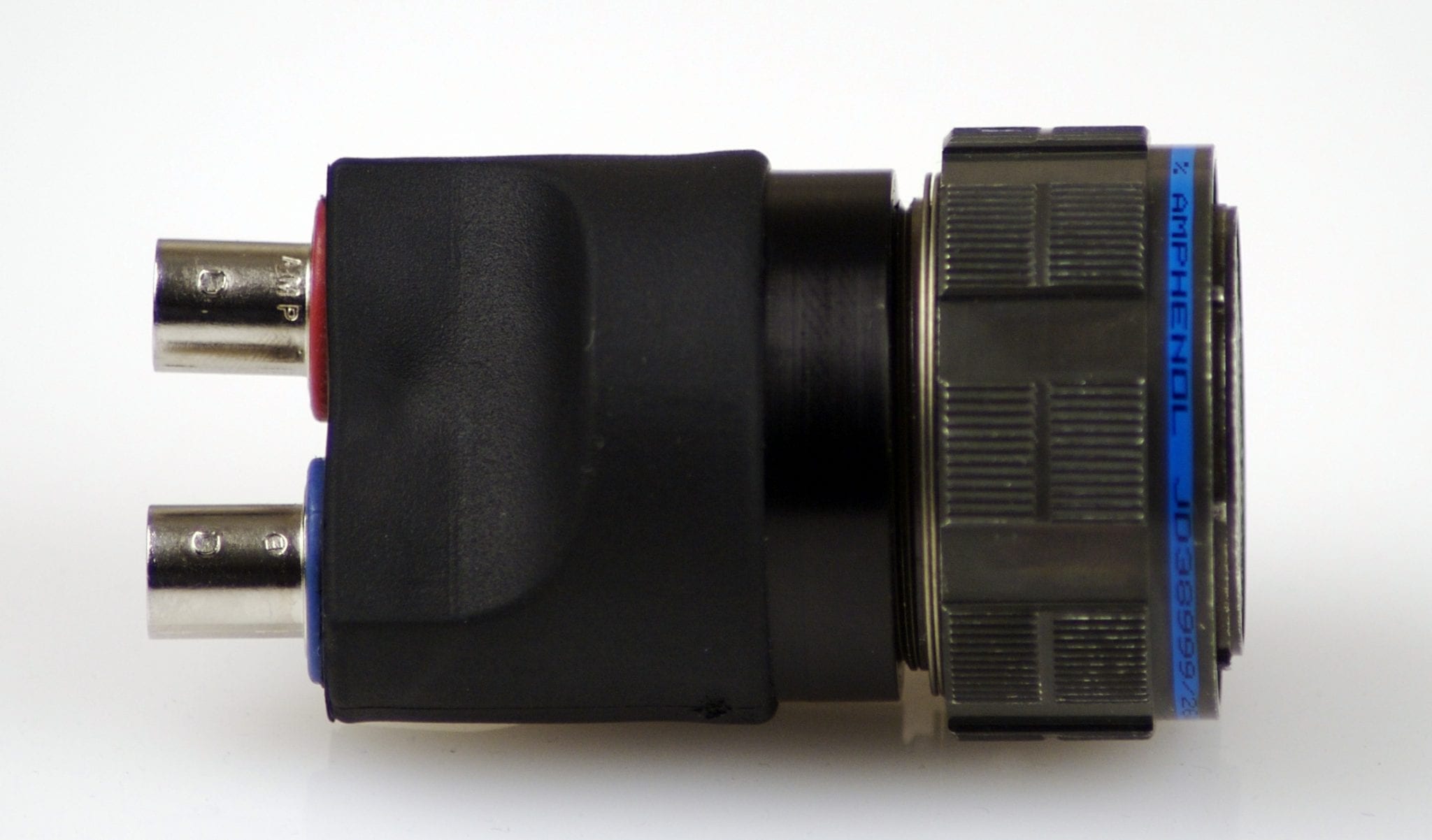 ITAS VIDEO CONNECTOR
Carrio Cabling redesigns a nonmolded, assembled connector for a customer in the defense industry. The improved, molded design provides significantly more in fit, consistency, and durability to stand up to the harsh conditions encountered in the field, while costing the customer less in both materials and labor.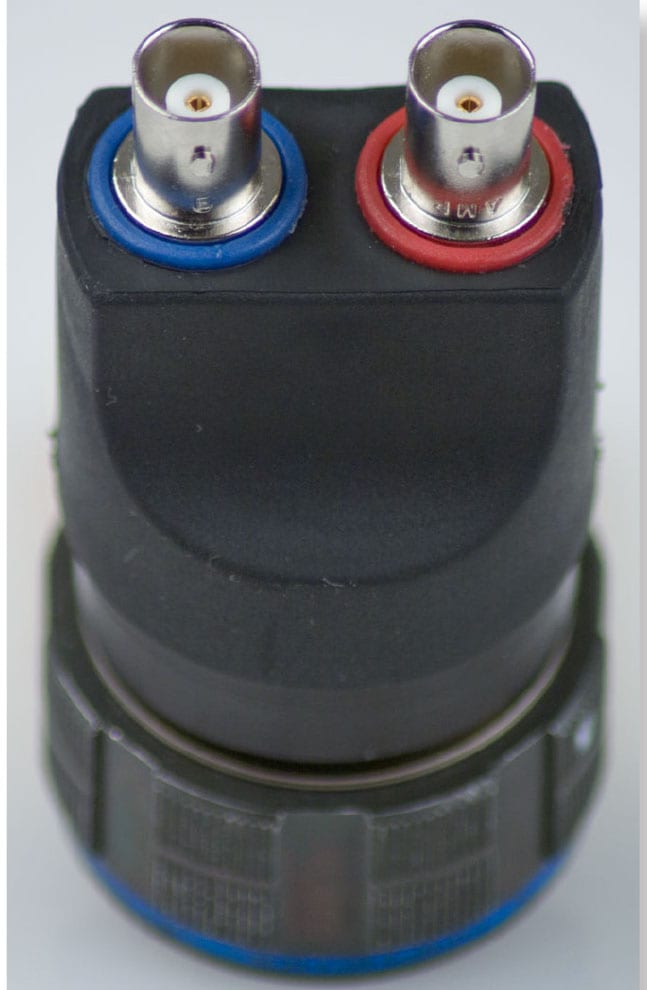 Situation:
Carrio Cabling was asked to quote a video connector based on a print and sample provided by a potential customer. It was an assembled, unmolded part and the fit varied. We asked a series of questions: Why did you decide to build it this way? Will it be used outdoors? Will it get wet? Will it move? We learned that the connector is used outdoors, mounted on the top of a multipurpose vehicle, rotates quickly, and that it is subjected to  extreme heat, water, dirt, and vibration — some of the toughest environmental conditions.
Solution:
Recognizing that the connector had a number of flaws as originally designed, we re-engineered it to better fit its intended use. Our molded design is waterproof and dustproof, with a rugged strain relief, consistent fit, durability, and physical strength, and can be permanently marked. We provided the customer with a print and an electronic working sample from our SLA team to show fit, size, and feel. Carrio Cabling's simplified solution ended up costing the customer slightly less in both material and labor, while providing significantly more in fit, consistency, and durability.
Carrio Cabling Re-Engineered Molded ITAS Video Connector
Carrio Cabling: Give Us the Tough Stuff™
Let's Talk. What Questions Do You Have?
Contact us to get started on your
custom order today!