THINKING OF GOING OVERSEAS?
The Truth About Going Overseas
It's Not All It's Cracked Up To Be...
Carrio Cabling knows how tempting it can be to get a price from overseas that is outrageously low. They hook you with promises of "half price," but switch or substitute parts. Their tantalizing price is based on huge minimum quantities. Delivery is on their schedule, not yours. Lead times are gargantuan. Product quality is often terrible and packaging is lousy. They make you pay in advance with a letter of credit. And just try to return something! Their government (P.R.C.) makes it impossible. Other than that, it's great.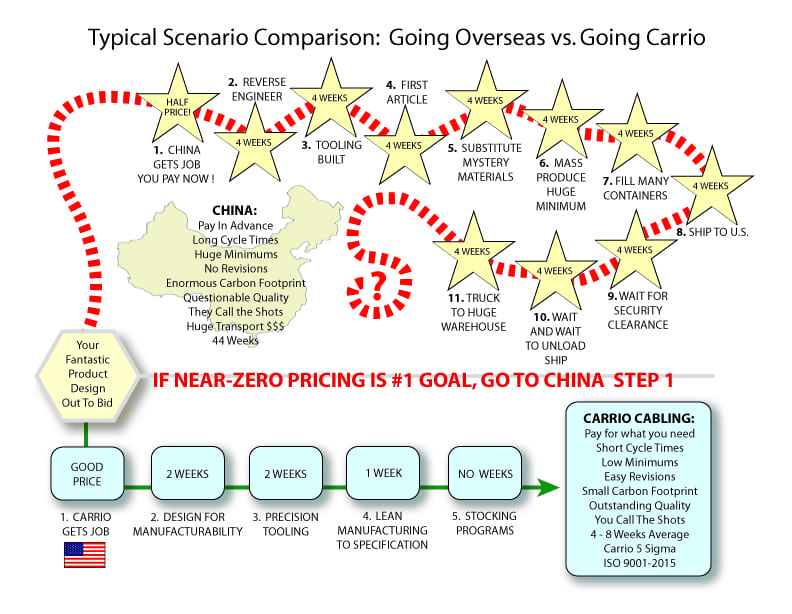 Contact us to get started on your
custom order today!